You never know when a post will catch someone's attention.
I tweeted about my "pandemic robe" on social media which landed an interview in the New York Times Style section today!
It was an honor being interviewed by
Dr.Elizabeth Yuko,
a freelance writer and bioethicist.
She and I could not believe that two doctors (she has a Ph.D. in bioethics!)  would meet via an article she was writing for the New York Times Style Section.
After a dynamic interview about pandemic robes and casual wear she and I found out about our shared interests in ethics, mental health, gender  and so much more!
I plan to interview her on the Dr. Denise Show in June.
Prior to her interviewing me I tuned in and my inner voice said "You are supposed to know Elizabeth for > reasons than this amazing & fun interview."
It is so important to be mindful and also to have fun whenever we can!
This pandemic and being solo with my son for 10 weeks in quarantine with him doing zoom school and seeing patients via telehealth appointments has birthed the statement, "We are the robe family."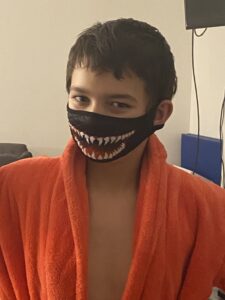 He says this every time we finish our respective work days and change into our comfortable gear while in quarantine/stay at home mode.
 I thought he would be a fantastic person to interview for her article!  She did!
Matt
sent me over his photo of his pandemic robe too!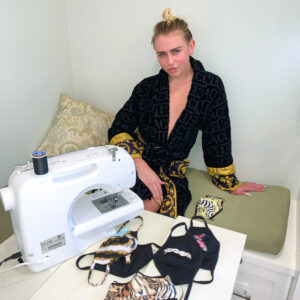 So much fun~ right? This is how I stay sane as a mother, doctor, and healer!
xoxo
Dr. Denise