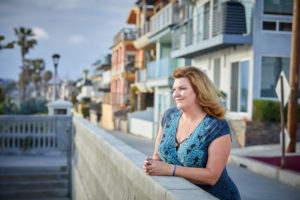 I have partnered with
Elomi for their Live Limitless Challenge,
which is an extension of their existing Live Limitless campaign. It's all about Elomi fans celebrating who they are. The Live Limitless challenge encourages Elomi's fans to build on themselves and find even more confidence in their lives.
Elomi wanted to work with an expert for its Live Limitless Challenge, someone who could provide authority and guidance on the series of challenges they offered, which is why they chose to work with me to develop
the 30 challenges.
Get ready to be inspired by this interview with National Fit Specialist Frederika Zappe and Laurel Nash SVP of Sales from the Elomi team about the confidence building Live Limitless Challenge!
Listen Here:
Below, Frederika Zappe, National Fit Specialist and Laurel Nash SVP of Sales both from Elomi come together to explain how taking steps to Living Limitless can help one live their best and most confident life:
Being able to live a life without limits is truly freeing and incredibly powerful, and that's the movement Elomi is championing.
Elomi is a lingerie brand to be noticed! Created specifically for full-figure women, Elomi completely embodies what being 'curvy and confident' is all about. Elomi's mission is to help inspire and empower women to live their life without limits. This is what the Live Limitless Challenge is all about.
Elomi has a strong community of women that are very engaged and incredibly active on social media.They are confident to take on anything life throws at them, so we wanted to give them the chance to get involved and challenge them to push their boundaries further.
Working alongside Dr. Denise, we have created 30 challenges that make up the Live Limitless Challenge. We utilised her expertise and understanding of confidence-building to create a series of challenges designed to empower and inspire. The challenges vary from small things such as keeping a gratitude list or doing a digital detox. to other fun challenges like learning a new skill or getting out and getting active!
There are no rules for how quickly the challenges need to be completed—our fans can do them
how and when they like, all we ask is that they share their challenges on Instagram to be a part of our 'Live Limitless Challenge Community' and use their experience to inspire others to take part.
Fans that take part also have the added incentive of being in with the chance of winning some Elomi collections as prizes.
Elomi has a close connection to body confidence. It comes from the emotive experience of a woman having
a bra fitting experience
—and it is transformational.
80% of women are wearing the wrong bra size, which can affect their health and posture. When
someone goes in store for a fitting experience and wears their new bra in the correctly fitting size, it can be a truly incredible experience from the difference it can make to your posture, body shape and confidence, while also leave you feeling more uplifted and supported. Their bra becomes their most important and favorite accessory of the day. Once you've experienced it, you want to tell others to do the same. It's the best kept secret to every great outfit. The same rules apply for on the beach, and we also want every woman to feel totally confident in her swimwear.
The challenge has been running for a few months already and we've seen a massively positive response from the Elomi community from around the world. We're really excited to see how it grows and for Dr. Denise to continue on this journey with us and our fans.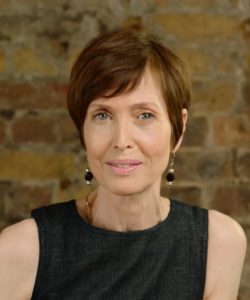 Frederika "Freddy" Zappeis the National Fit Specialist for Eveden Inc., the prestigious
UK-based lingerie and swimwear company, and makers of the fabulous luxury brands
Fantasie, Freya, Elomi and Goddess.
A passionate advocate for the importance of fit, Freddy travels all over the country
spreading the Eveden message, and training industry professionals. A gifted motivational
speaker and corporate spokesperson, Freddy is a frequent presenter at lingerie and
swimwear trade shows including Curve NY, Las Vegas. She conducts the Eveden Fit
School, an educational seminar, and a fitting master class workshop.
Freddy's background is in international modeling and acting, environments that gave her
a unique perspective on the difference between the retouched "ideal" women appearing in
the media, and the real-world women who are striving for that ideal. Hollywood celebs
and New York tycoons depend on her expert advice to look their best.
Eveden's innovative designs and the extensive range of cups sizes Eveden has to offer,
gives Freddy the tools to create that perfect fit. Eveden and Freddy work together to
make the real woman the truly ideal woman.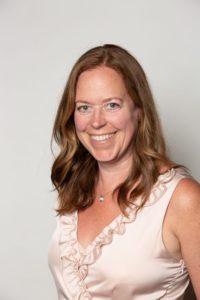 Laurel Nash
Title: Senior Vice President of Sales at Eveden Inc. (North America)
Laurel Nash is the Senior Vice President of Sales for North America at Eveden Inc., the parent company
of Elomi. Previously, Laurel worked for Nordstrom for 20 years, where she worked her way from
Department Manager to National Multichannel Planning Manager in the Women's Apparel Division. She
has also operated as Vice President of Sales at Hudson Kids and Senior Sales Manager at Free People.
She started her role as SVP of Sales at Eveden Inc. in January of 2018.
Check out the winners of the challenges so far!