The "On Alchemy" series from Dr. Denise McDermott and Dr. Andrea Best takes us on a "Journey to Body Love."  The doctors invited Asia Mone't @ModelAsisaMonet, and Beth Rylaarsdam @CurvyGirlBeth, of The Plus Talk Show to celebrate the human body in all its unique sizes, shapes and colors!  The ladies take us back in time to chronicle their journey of body positivity throughout the years.  @CurvyGirlBeth teaches even the doctors a thing or two about Lipedema.  And @ModelAsiaMonet talks about life as a fit model for the size 40G, including the campaign to break down the barrier and let retailers know just what their clientele is demanding.  Hint:  it doesn't just come in white and beige!!  From billboards in Times Square to the dance of two naked souls there's joy and positivity in this "Journey to Body Love."  Special guest Cathleen O'Toole takes on a trip through time to see the evolution of the #BoPo movement.  And there's #Thrive and #Joy as the group moves and grooves in all its revered forms.  Go on the Journey with us!
WATCH: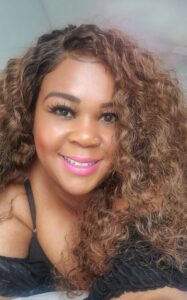 ABOUT ASIA MONE'T:
Asia Mone't is a Plus Size Model affectionately known as the "G" in the Intimate Apparel Business. Brands like Calvin Klein, Target, Komar and Lively,  (just to mention a few) have developed and perfected their fuller bust designs on her form.
As a face Asia Mone't has been seen on campaigns for Size
Inclusive brands such as Curvy Beach and Plus Size Retailer Ashley Stewart. Asia Mone't continues to use her image and influence on her social media platforms to redefine the "Standard of Beauty"  promoting self-love and confidence #IamBeautyToo .
Asia Mone't has recently launched her Designer Line of Intimates made with Fuller Bust and Plus Curves in Mind, AM Signature Collection which also includes her Designer Fragrance AM Love For Us available exclusively at Shop.AsiaMonet.Com .
Asia Mone't is an Intuitive Healer at heart who is on mission to help others on their healing journeys by channeling healing messages from the Divine. She has created AM Love Oracle on Youtube and AMLoveOracle1111 on Instagram to share Divine Guidance, Inspiration, and Healing Messages.
https://www.instagram.com/modelasiamonet/
https://www.facebook.com/ModelAsiaMonet/
AMLoveOracle
https://www.instagram.com/amloveoracle1111/
https://www.youtube.com/channel/UCk_yyhDg3D7243ht6cYg7yg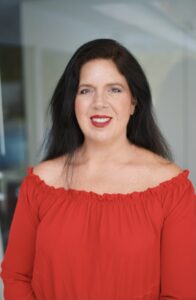 ABOUT BETH RYLAARSDAM:
Lipedema Awareness Spokesperson. Body Acceptance Advocate.
Public Speaker / Talk Show Co-Host
Beth Rylaarsdam has been enlightening the world through her @curvygirlbeth Social Media with her Acceptance and Curvy Confidence. She is actively creating Lipedema Awareness around the globe through her engaging posts, Plus Size Fashion Modeling, Podcasts and volunteer work. Her compassionate and positive nature make her a natural for this grass roots effort. She has been inspiring others to consider getting comfortable with themselves by sharing her personal journey to self love and acceptance.
You can follow her on Instagram/Facebook/TikTok/YouTube/ Twitter/Pinterest: @curvygirlbeth
Contact email: Info@thecurvygirlbeth.com