ALIKI ONE
            It's all Greek to me!  Full confession, a lot of the words and concepts that came up during a recent chat with Dr. Denise McDermott and Dr. Denise Berger did stretch the mind of yours truly.  But the stretch is definitely worth it.
The Dr. Denises (yes times two!) are teaming up with a most inspirational jewelry line — ALIKI ONE.  It's inspired by Dr. Denise Berger's Greek heritage.
And Dr. Denise McDermott's spiritual footprint is everywhere in what she explains is the vibrational energy of the pieces.  With soul-nourishing meanings behind the bracelets and necklaces, the hand-crafted pieces take the wearer far beyond beauty.  For instance, the Siban bracelet inspires universal presence with this mantra:  "Believing in the unlimited potential of the feminine energy, seeing universal inspiration for all people, imagining possibilities without boundaries, prompting unity and the oneness in the universe."
            ALIKI ONE also upholdS Dr. Denise and Dr. Denise's desire to set a new standard for social enterprise.  Twenty-one (21!) percent of the sales price of each piece goes to an orphanage Children's Educational Development (C.E.D.) Institute  in India founded by Lama Tenzin Choegyal.  Lama Tenzin's ambitious Pink Pad Project, to aid women who are hampered by the stigma of menstruation in some Indian societies, will also benefit from Aliki One sales.
            Aliki One vibrates from Greece, to India, to the spirit of giving, providing true beauty with the mission to #InspireALL.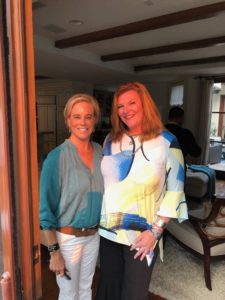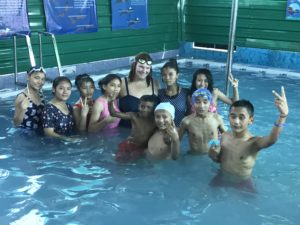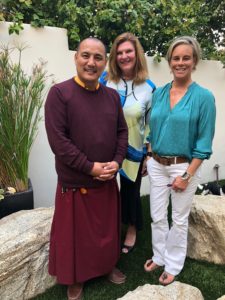 Listen here to this week's Dr. Denise Show where I interview them both about the ALIKI ONE MISSION!
~Cathleen O'Toole, CoHost of The Dr. Denise Show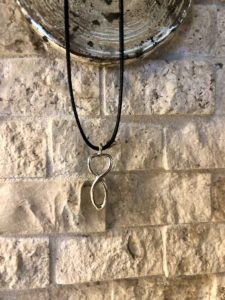 Siban (essence: the universe, universal presence)
Believing in the unlimited potential of the feminine energy, seeking universal inspiration for all people, imagining possibilities without boundaries, promoting unity and oneness in the universe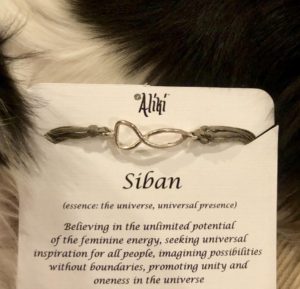 Siban (essence: the universe, universal presence)
Believing in the unlimited potential of the feminine energy, seeking universal inspiration for all people, imagining possibilities without boundaries, promoting unity and oneness in the universe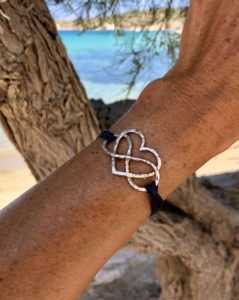 Karthia (essence: the heart, unity of heart)
Building awareness to the likeness of the heart spirit, shining light on shared experiences of love, honoring individuality and togetherness as the center to belonging and hope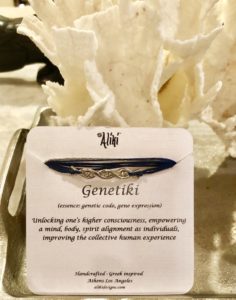 Genetiki (essence: genetic code, gene expression)
Unlocking one's higher consciousness, empowering a mind, body, spirit alignment as individuals, improving the collective human experience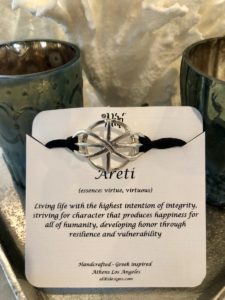 Areti (essence: virtue, virtuous)
Living life with the highest intention of integrity, striving for character that produces happiness for all of humanity, developing honor through resilience and vulnerability