We all have days, moments or times in our life when we want to rest, create, dream, relax and take our own unique pause.
Right?
The Ascension ladies thought as a collective we do not talk enough about how we actually adapt and make that happen when we need it the most. Dr. Denise  suggested that we take a week off from filming and during the production meeting a few of us thought why not do a short and sweet show about "The Pause…"
Listen to our tips, tools and more, right here: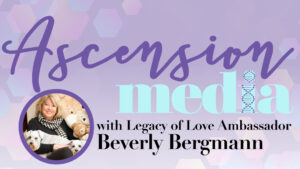 Thank you Beverly for being the wise sage and sending your prose to read this week on the show.
Here is a "shot of love" from Bev: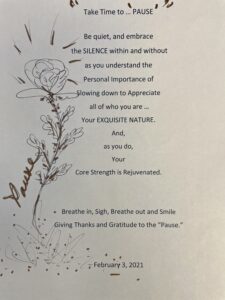 xoxo
The Ascension Team