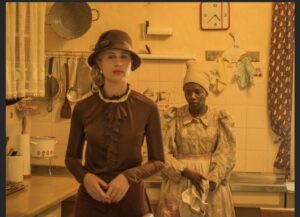 After personally meeting Desiree Kahikopo-Meiffret, director and producer of the award winning film The White Line, at a Beverly Hills film screening and then interviewing her on my show I was inspired to reach out to the lovely and multi-talented actresses Girley Charlene Jazama and Sunet Van Wyk for an interview.
They said "YES!"
(Infinite Smiles)
This Powerful Multidimensional, Multicultural, Multigenerational and Healing movie about Universal Love has touched my heart in a way that words cannot describe.
I believe it will touch yours too.
When Girley, Sunet and I were chatting across the globe from Windhoek, Namibia to Manhattan Beach, California (USA) it was Energetically Powerful & filled with laughter, vulnerability and transparency.
The content and the vibe was so powerful that even though there were tech issues I made the executive decision to release what I could (1/3 of the interview) with the Creative Determination and Intention and Spirit of "The Show Must Go ON!"
I AM so touched and humbled by these ladies and the entire "Team The White Line!" Thank you for this film.
I AM also grateful for the opportunity to reach out to Girley and Sunet to cocreate another show or even show(s) after they listen to what was possible to release.
Here it is: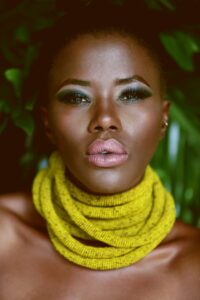 Girley Charlene Jazama
Actress, Writer and Producer based in Namibia, available worldwide
A Hollywood Immersive alumna, Girley Jazama, has been acting in film, television and theatre productions in Namibia for more than 15 years. She won the 2020 Sotigui Of The Best Actor Of Southern Africa award, as well as the Sotigui D'Or award for her role as Sylvia Kamutjemo, in The White Line, directed by Desiree Kahikopo at the Sotigui Awards in Burkina Faso.
Girley was nominated for the AMAA 2020 award for Best Actress in a Leading Role, for her role as Sylvia in 'The White Line'.
She is also one of the producers of the award-winning feature film, 'The White Line' which in total was nominated for 5 AMAA 2020 awards.
'Baxu and the Giants', the award-winning short fiction film, which she co-wrote and co-produced is the first Namibian film streaming on Netflix and was also nominated for the AMAA 2020 award for Best Short Film.
She most recently starred in "Ein Platz an der Sonne" directed and written by Lars Kraume ('The People vs. Fritz Bauer') to be released in 2022.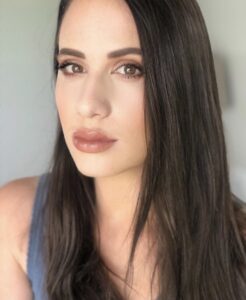 Sunet Van Wyk
Sunet is a South African born actress, radio presenter and online personality currently living and working in Namibia.  During weekdays she presents the afternoon drive time show called 'The Vibe Drive' on one of Namibia's biggest commercial radio stations, Radiowave FM, Namibia's Number One Hit Music Station.
#radio #radiopersonality #namibia #thevibedrive
When it comes to acting, she studied film acting at the prestigious ACT Cape Town for two years, where she had the opportunity to be mentored by award winning South African actors such as Nicola Hanekom, Grant Swanby, and Sean Cameron Michael.  Once her studies were completed, she moved to Namibia where she continued her career as an actress.
Her biggest project to date, was when she portrayed the role of Anna-Marie in the feature film 'The White Line'.
@thewhite_line #actress
Most recently she worked with well-known Namibian/German director Florian Schott on an upcoming anthology feature film called 'Valara'.